Announcements

Welcome, everyone, to the new 910CMX Community Forums. I'm still working on getting them running, so things may change.  If you're a 910 Comic creator and need your forum recreated, let me know and I'll get on it right away.  I'll do my best to make this new place as fun as the last one!
58df4cc70a397-Waluigisister.png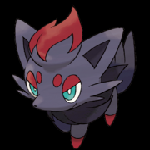 I seriously had like four slays that had the "Waluigi is Back" panel and had to choose which one to re-upload.