Announcements

Welcome, everyone, to the new 910CMX Community Forums. I'm still working on getting them running, so things may change.  If you're a 910 Comic creator and need your forum recreated, let me know and I'll get on it right away.  I'll do my best to make this new place as fun as the last one!
Grace Plays Undertale 1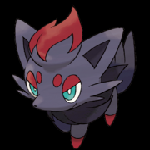 I felt the "Rad Squirrel" arc lent itself quite well to Undertale slays.
Also, Tedd is totally wearing the same sweater as Frisk. It works on so many levels!