Announcements

Welcome, everyone, to the new 910CMX Community Forums. I'm still working on getting them running, so things may change.  If you're a 910 Comic creator and need your forum recreated, let me know and I'll get on it right away.  I'll do my best to make this new place as fun as the last one!

We've been getting hit pretty heavy by spam accounts recently.  I want to thank the administrators for the work they have been doing on keeping these things under some semblance of control.     We're taking efforts to try and prevent some of these accounts coming in.   Thank you, again.
Nanavi, part 2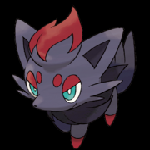 Pre-Crash, I had this broken up into four parts due to image size limitations. Things improved since then even before the Crash, so I stitched 'em together and made some minor edits.