Announcements

Welcome, everyone, to the new 910CMX Community Forums. I'm still working on getting them running, so things may change.  If you're a 910 Comic creator and need your forum recreated, let me know and I'll get on it right away.  I'll do my best to make this new place as fun as the last one!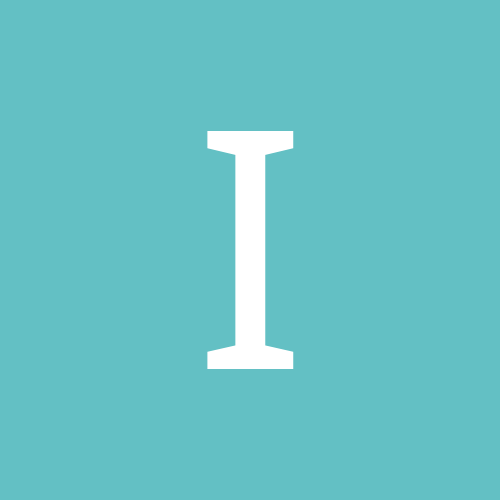 Content count

1,392

Joined

Last visited

Days Won

15
It's also been implied that the "convince the Muggles that Magic is fictional" policy has been going for quite some time--probably even since the development of reliable photography (i.e. the first "evidence" that doesn't rely upon a claimant's words), or even since the end of the witch-burning era. That may have extended the existing magic system's longevity by 150-250 years.

ijuin

reacted to a post in a topic:

Main Wed April 25 2018

Given that the magpie bot seemed to be running on an "attack first, figure out if you can subdue it later" program, I would say that we can safely assume that it was of low intelligence.

I think it might be more that Kevin thought that Ashley must be "too dumb to live" and that thus she was about to get herself killed by having antagonized the golem. After all, she has yet to say anything intelligent to Kevin since he first addressed her. As for the magpie, "Acquiring" might also mean "acquiring as a target" (i.e. locking onto it with targeting sensors). There is also the matter that official policy was to limit the number of active mages as much as possible, so a tool for aiding potential wizards in Awakening would have been counter to their goals.

ijuin

reacted to a post in a topic:

Story Monday 4-23-2018

Interestingly enough, I ate at Wendy's about two hours ago . . .

...Gets shot by he who lives by the summoned gun. http://www.egscomics.com/index.php?id=2443

Yeah, if we take the relative statistics of number of potential Seers vs. number of Awakened Seers as being representative of Wizards as a whole, then only one or two percent of potential Wizards ever Awaken, and probably 90-98% of potential Wizards didn't even know that Magic was real before Arthur's announcement on television last year. All right, now you've got me imagining Kevin speaking in Wheatley's voice.

ijuin

reacted to a post in a topic:

Story Friday April 20, 2018

I read in an issue of Scientific American a few years back that our own current best instruments could only detect signals of the strength that we have been putting out at a distance of up to eight hundred light years--which is not too shabby considering that we can barely detect the planets themselves at that range and even then only because the planets gravitationally tug on their parent stars or happen to pass directly between their stars and our line of sight. Obviously, the Uryuom's star is named Cer, and their planet is named Oulch, or perhaps Gollu.

ijuin

reacted to a post in a topic:

Story Wednesday, Apr 18, 2018

ijuin

reacted to a post in a topic:

Story Friday April 13, 2018

The science behind Rocket Science is easy. It's the engineering that is hard. You have to build something that can withstand extreme heat, pressure, radiation, and vacuum, while also being as lightweight as possible. Too heavy, and your fuel efficiency is shot to hell. Too light, and you'll end up with structural failure during ascent.

I think so, Brain, but where are we going to find eighty pounds of white chocolate macadamia cookies this late at night?

That only works if you are a Connecticut Yankee. Well 640k would definitely have been enough for anybody who was using any desktop machine that was on the market in 1981. By the PC-AT era (286-based), it was definitely limiting.

Well, in our own world, the names "Ashley" and "Hillary" used to be male names, but now are female names.

ijuin

reacted to a post in a topic:

NP Friday Mar 16, 2018

Don't you usually have to shoot them in the eye to stun them first?

Servant of Tara Gilesbie

reacted to a post in a topic:

Story, Monday March 19, 2018

The "useless" artifacts in the warehouse becoming active would seem to imply that the magic change has already happened.

When the crown and scepter appeared, I found myself imagining the fanfare from the old Imperial Margarine commercials.

Hmm, perhaps one of the things that the vision-enhancing spell does is to allow Elliot to see Sirleck?