Announcements

Welcome, everyone, to the new 910CMX Community Forums. I'm still working on getting them running, so things may change.  If you're a 910 Comic creator and need your forum recreated, let me know and I'll get on it right away.  I'll do my best to make this new place as fun as the last one!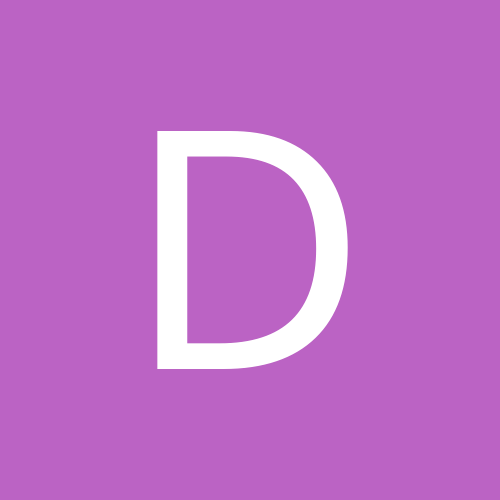 Content count

1,346

Joined

Last visited

Days Won

17
Profile Information
Gender

Location

Earth, I think. Is this Earth?
That's too perfect a coincidence for me to

Disarming the power dam is easy - just do anything that used lots of magical energy, and do it frequently. (This will also help her increase your own natural power and get more spells.) Removing it... I doubt that Sarah can help with that, other than with the disarming. Unless she gets an ability to perceive magical structures. It'll be Adrian's job. Note: A dam can be designed in such a way that, deliberately, it depends on the force it's damming for its own stability. Temporarily remove whatever it's damming up, and it naturally collapses and ceases to be a functional dam; return the force and it will move relatively-freely past the dam site. Pandora might have done this, and simply needs Adrian to remove the debris which is a minor impediment to the natural flow... but I doubt that this is what she did.

Doesn't long hair on females have anime plot armor? And sometimes on males as well? (Problem is: this comic isn't an anime, and while Elliot/Ellen/Grace/Nanase would fight anime style their opponents may not.)

Well, the book of Genesis does contain two accounts of the creation, and they differ on the creation of humans. In chapter one, humans - both male and female - were created after everything else, and they are unnamed. In chapter 2, God created a man immediately after creating plants; then created animals; then named the man Adam and made a woman (unnamed - she doesn't get a name until Adam gives her one toward the end of chapter 3) from Adam's rib. Somehow, out of this, certain Jewish mythology-crafters derived Adam's first wife Lilith, who was disobedient and left the garden before Eve was created. But the two versions agree on when (albeit not how) the first woman came into existence; they disagree on the first man. Maybe he objected to having a rib removed (I don't blame him: surgical techniques were not well-advanced), and split, so God had to create a new man and a woman. Either way, there's room for a love triangle.

I've been to quite a few sci-fi conventions and heard quite a few writers describe their process. I don't think there's been one yet that is strictly an outliner - that writes a detailed outline and then absolutely sticks to it, for every story they do. Not even the ones who claim to write 30K-word outlines for 100K-word books. Some say they are usually that strict - but they make exceptions occasionally, because they have another idea that is just that much better than what's in the outline (and can be fit in without too much other change). Then there are those who (say they) come up with a character, a setting, and a problem, and sit down and start writing without even an idea where the story will end up. I'm in between usually. When I start writing I know where things will start and have a pretty good idea where things will end up (both subject to change, but at least I know what I expect) and maybe a few of the likely stepping stones along the way. More stepping stones get filled in as I go - sometimes when I get to them, sometimes early, sometimes late and I go back and rewrite. But that's when I start writing. I have the concepts for two whole worlds stirring in my head waiting for characters and story to show up before I can start writing them. (Meanwhile I have three whole worlds for works already in progress.)

The Old Hack

reacted to a post in a topic:

Changing Medications (Level of Trust Required)

I *try* to arrange for that to happen, so we only need to make one trip to the pharmacy. Meanwhile, my mate likes to only get one refill at a time, so it doesn't seem like we're spending so much money... even when the pharmacy is an hour away (which currently works out to costing about $20 per trip in gasoline - another reason to get as much done in one trip as we can manage).

Elliot was already taking classes with Greg, and a pretty decent martial artist, when he met Justin. Which was when they were in junior high. Which means he started taking those classes in grade school. At that age, there is significant interaction between the parents and the sensei. (Parallel: we had more interaction with our daughter's dance instructors when she was ten and taking classes one hour a week, than when she was sixteen and taking three.) So the trust and respect could have built up significantly after the classes began - no need for previous acquaintance. Why else would they pick that dojo? Lots of possible reasons. Cheap. Convenient. First in the phone book's alphabetic listing (that would fit well with their apparent laid-back style). Elliot and/or at least one parent were into anime at the time. It sounded cooler. It didn't sound like a bunch of random Japanese syllables.

-- Fa'lina, Dan & Mab's Furry Adventure

Oh, more fun than that. Pandora deliberately makes herself visible and audible to Sarah, but not to Roommate*. Until the day when Sarah is not there and Pandora starts talking with Roommate - without making herself visible. * Roommate. Not Roomie. She's in a different comic and routinely NSFW.

A piece of advice I strongly recommend to software developers. The main reason I've mostly stopped using Microsoft software is their inattention to the second part.

We don't know if there are really any such thing as male or female immortals. We know that some have at least a strong tendency to appear as male and others have at least a strong tendency to appear as female; but is that truly something other than personal preference? No idea.

And of course there's the slang meaning of "beard"... hypothetically, anyone can have one. (Which in a couple contexts I've used in an even more general sense - replacing the specifics of sexual orientation with simple social (un)acceptableness, without specification of the cause thereof.)

Perhaps the most successful weapon system in real-world history is the Strategic Defense Initiative. It contributed (exactly how much is subject to debate) to the other side collapsing, before there were even any serious experimental deployments.

If (1) elves and fairies never mate, and (2) you aren't a first-generation elf, then you cannot get above 50% fairy DNA. Elves are rare, so I suspect that both elf-fairy and elf-elf matings are even more rare. Thing is: since (we know) there is more than one fairy in the world, it's extremely likely that there is some mechanism for producing more fairies. If it possible to actually destroy (not just force-reset) a fairy, then it's nearly-certain that such a mechanism exists. And we don't know what it is.

Or even if the propulsion system is only a means of getting something from over here to over there... the hazard of a hand grenade is not based on how hard it's thrown, and it doesn't become safe if it rolls to a complete stop.